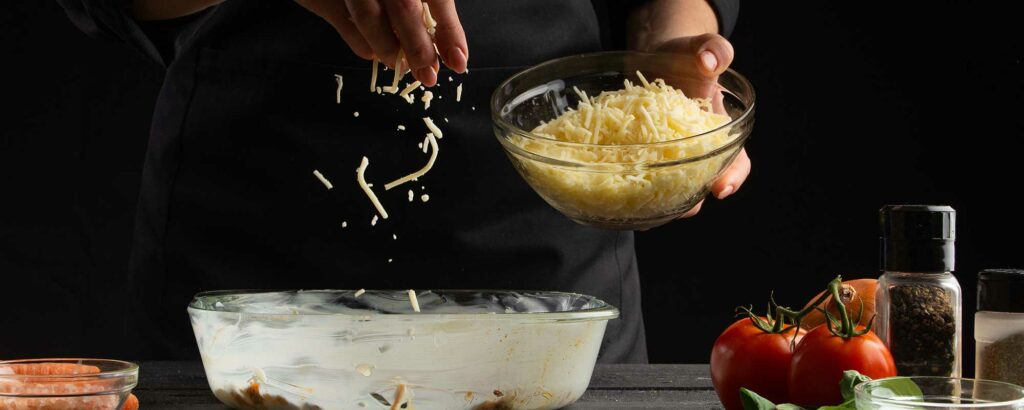 Hello Fat Tuscan Friends!
It has been a while since we have connected, but we are so happy to share with you what has been going on in (and out) of the Historic Vidal House. Its getting hot which is usually when our personal kitchens shut down and watermelon is the only thing that sounds good. But the Kitchen here is still cranking hard while we combat the Florida sun and rain to pull off beautiful private events. And our cooking classes are perfect right now so you don't have to raise the temperature in your own house!
__________________________
Fall Cooking Class Schedule is here!
Guess what? Our new cooking class schedule has come out. Go check it out and if you see something that speaks to you get tickets and come cook with us! Our teachers provide demonstrations and step by step hands on production so you can go home confident in recreating a meal at home. We promise that everyone will be successful, yes, even you! We have a great line up of classes including a few new ones to try out. If you aren't interested in the actual cooking yourself but love to be entertained you should try out one of our Chef Demonstration Wine Pairing Dinners. Classes fill up fast so don't forget to reserve your spot.
__________________________
Class Spotlight- Soup and Wine Pairing Dinner
Earlier in April we had a lovely soup and wine pairing class where we prepared three great seasonal soups for spring. With zucchini in season and tomatoes looking gorgeous we just had to create a couple recipes around them.
The menu:
Puree of zucchini topped with garlic herbed mascarpone
Italian wedding soup with house made meatballs
Tomato and Arborio Soup
At our dinners we prepare everything in front of you while we discuss ingredients and the process. Each course is paired with a wine hand selected by Chef Michelle. If you like to talk foodie this is your kind of dinner and we would love to talk foodie with ya!
There's an old Italian recipe of rice stuffed tomatoes (pomodori con riso) that was the inspiration for the recipe we created. House made rosemary olive oil was used as an added layer of flavor to this creamy concoction. We shared this recipe for the first time during this class. Everyone including us fell in love with it and think you will too. Tomatoes are still in season but fading fast as the heat continues to pound down. So get to the farmers market and grab whats left to make this delish soup.
_____________________________________
Tomato and Arborio Soup
Ingredients
1 cup arborio Rice
½ cup white wine
4 or 5 large mature tomatoes
1 celery, diced
1 onion, diced
2 cloves garlic, chopped
4 cups chicken or vegetable Broth
Fresh Rosemary
3 tbsp Extra Virgin Olive Oil
½ cup Parmesan, shaved
1 piece of Parmesan Rind for stock
Directions
Chop tomatoes in small coarse pieces, set aside
Melt evoo in large sauce pan. Saute onion and celery until the onion is clear and celery is soft.
Add garlic and deglaze with white wine.
Add stock and bring to low simmer
Add rosemary and uncooked rice. Stir for a minute to ensure rice will not stick.
Simmer for 30 minutes until rice is tender and soup has thickened somewhat.
Adjust seasonings
Serve garnished with parmesan cheese and fresh rosemary oil.
We paired it with a fantastic Bacchus Chardonnay from Italy that we sourced from our small batch distributors. Bacchus Chardonnay 2019: This wine named after the Roman god of Wine, Bacchus is from the central coast of California is an easy drinking Chardonnay with a medium body and crisp notes of fruit. Subtle pear and apple with citrus notes can be tasted throughout with a light mineral component and a long finish.
________________________
Summer Cooking Programs – Kids Camp
One of our favorite times of the year is when we get to have kids camp during our Summer Cooking Program which is currently underway. The dining rooms are transformed into cooking classrooms and for five days we cook up a storm! Its the perfect shift of energy in our space that leaves us exhausted but with a renewed spirit and lots of great memories.
We love how a kitchen is a constant learning space beyond just making food. This camp explores creativity, science, math, artistry, and discipline through scratch made cooking. Kids make sourdough starters and bread daily, learn pasta and pizza making, flip crepes. They learn baking skills through cookies, scones, cannoli making. Participate in a Nailed-It cake decorating competition, plant seeds for an herb garden, and they even have to make a menu for a restaurant concept!
You can follow us on Instagram or just visit to see some great pictures of this weeks camp and if you are excited to have your kids join for our 2023 summer cooking program please email us at fattuscancafe@gmail.com so we can get you on our list and be sure to send out that information at the beginning of the year.
___________________
Gift Baskets
What started as a means to combat the quarantine has become a customer favorite. Baskets of fresh made Italian goodies made in our kitchen can be brought home to enjoy throughout the week. From celebrations to bereavement there is a hug in a basket waiting for someone. Wanna see a list of goodies you can include? Visit our website for a list of sweet and savory treats.
____________________
Tuscany Tours:
We are so happy to get to go back to Italy this year! We missed it during our two year hiatus. Italy has been waiting on us for truffles, wine tasting, cooking, countryside, and olive oil baths, haha! 2022 is currently full but if you are interested for 2023 send us an email at fattuscancafe@gmail.com and we will include you on our email list for when we announce the dates for next year.